Marking OceanaGold's 30-year anniversary and a future full of opportunity
Today marks a milestone. It's 30 years since we poured our first gold bar at the Macraes Operation in New Zealand.
For 30 years, we contributed to excellence in our industry by delivering innovative solutions, sustainable environmental and social outcomes and strong returns.
Back in November 1990, the company was called Macraes Mining Company Ltd and the operation had a mine life of seven years. Macraes has since gone on to be the lifeblood of the company and today, stands as New Zealand's largest active gold producing mine, having produced over five million ounces of gold since that first pour.
Over the last 30 days we have celebrated 'Our Journey to 30', taking a trip down memory lane to look back at our history and the stories that shaped our culture and make us the company we are today.
We've celebrated the backbone of our company – our people – and the opportunities that shaped us to be a modern, high-performing and responsible miner.
President and CEO, Michael Holmes, said 2020 has been a year unlike any other and that even though OceanaGold was celebrating our 30th amidst challenging times, the team's  drive, industry expertise and experience navigating market cycles guided the company forward.
"We have a strong and sustainable future ahead of us. Our organic growth pipeline represents decades of opportunities for our company and is one of the best in the gold industry," Michael said.
"I'm most proud of our people. Our company is built on the passion, resilience, progressive thinking and expertise each member of the OceanaGold team brings to our world class operations every day," he said.
Looking back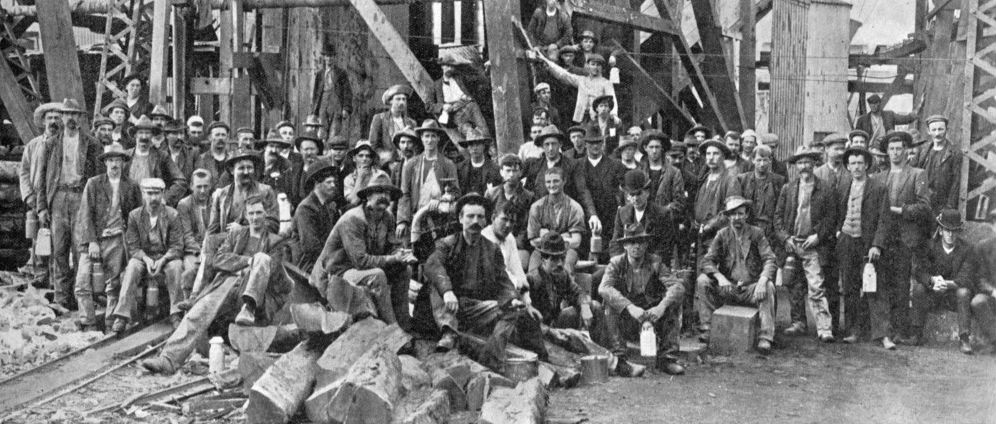 At our Waihi and Macraes Operations in New Zealand and at the Haile Gold Mine in the United States, mining spans centuries.
Our Haile Gold Mine is the oldest and longest-operating mine in North America – pre-dating the Californian gold rush by a generation. Gold was first discovered in the region in 1827, in a stream on the property of Captain Benjamin Haile. Mining started two years later and the mine was already 60 years old when the neighbouring town of Kershaw was established. Between 1829–1993 the Haile Mine produced over 360,000 ounces of gold. We poured the first gold from the modern Haile Gold Mine in January 2017 and the current life of mine extends to 2031+.
James Crombie, a local prospector, first discovered alluvial gold in Deepdell Creek in 1862, starting a gold rush in the Macraes region. The first ore body worked at Macraes Flat was the Duke of Edinburgh in 1875. The Golden Point mine opened in 1889 and was a significant and successful scheelite (tungsten) and gold producer. The Macraes Operation continues to have an extraordinary journey of efficiency and adaptation. The operation's success stems from the high level of expertise and innovation of its employees – an integral aspect since its modern beginnings in 1990.
At Waihi, John McCombie and Robert Lee discovered gold on Pukewa, also known as Martha Hill, in 1878. Underground mining commenced a year later and by 1882 the first stamper battery was in operation. The original underground Martha Mine closed in 1952. For 70 years the mine employed a workforce averaging 600 people, extended to a depth of 600 metres, and produced 5.6 million ounces of gold and 38.4 million ounces of silver. We acquired the Waihi Operation in 2015 and current mine life extends to 2036+.
While some of our operations are much older than our company, we are proud of the history and legacy of each.
A modern mining era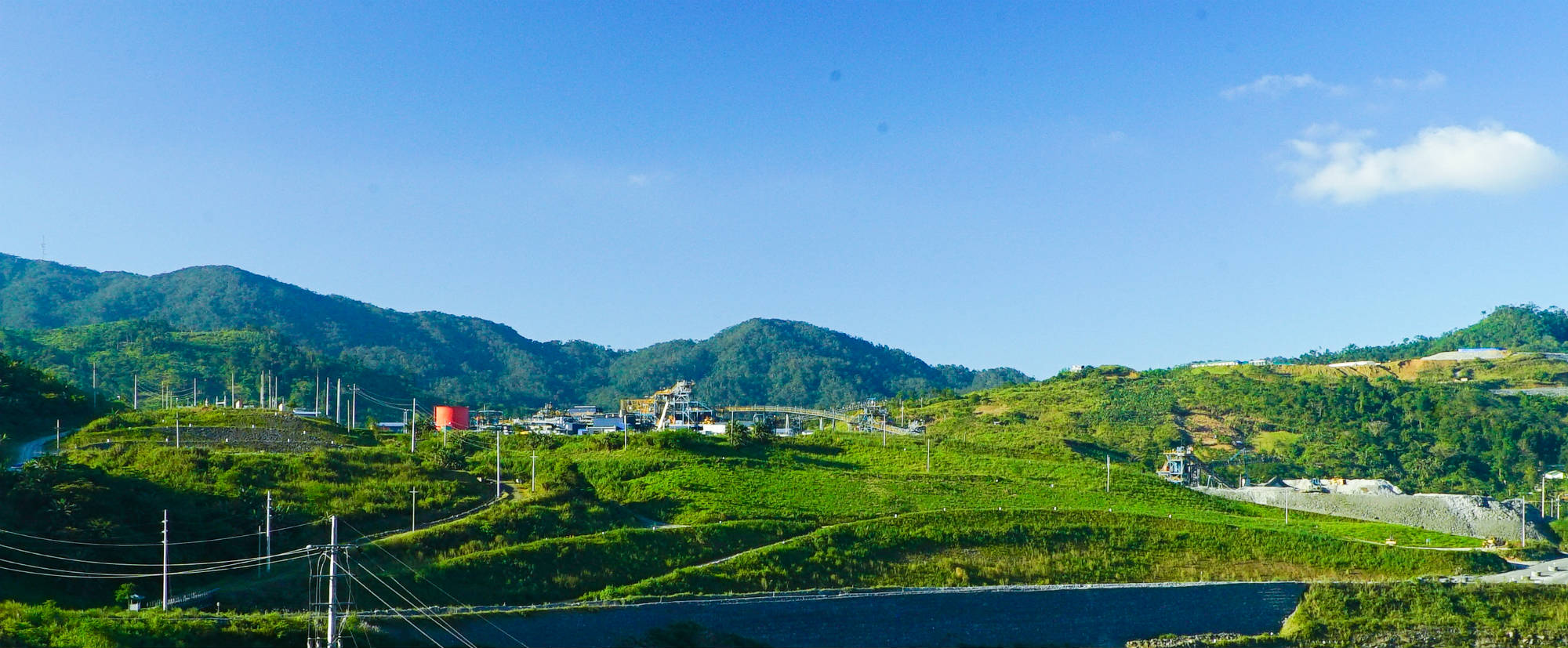 After starting as Macraes Mining Company Ltd in 1990, we acquired the Reefton Goldfield in New Zealand in 1991. The modern Globe Progress Mine opened in 2006 and just over 610,000 ounces of gold was mined from the open pit operation between 2007 and 2016. Now known as the Reefton Restoration Project, the site is a leading-practice mine closure and rehabilitation project. Central to the project is the re-establishment of vital ecosystems in the new post-mining landscape.
OceanaGold Ltd. was established in 2003 and is listed under "OGC" on the Australian and Toronto Stock Exchanges. Throughout our history we have proudly advanced  knowledge in our field and delivered award-winning initiatives driven by a commitment to social, economic, operational, and environmental sustainability.
In 2006 we acquired the Didipio Copper-Gold Project in the Philippines and developed it into a truly world class gold-copper operation. Early construction commenced in 2010 and commercial open pit operations began in 2013. In 2015 the operation transitioned from open pit to underground and in 2018 we commissioned the first ever paste plant in the Philippines,  which meant underground workings could be safely backfilled after mining activities were completed.
In addition to technical innovation at Didipio, we built partnerships with the communities, government and businesses that hosted and helped us run the operation. Since commencing operations in 2013, we have invested over US$890 million in procurement, wages, training and education, payments to government, community development and environmental partnerships.
While restrictions on the operation have meant we're not operating the Didipio Mine right now, it's an excellent gold and copper producing asset, with an outstanding workforce and best practice standards.
OceanaGold President and CEO, Michael Holmes, said Didipio is an example of how to deliver responsible and profitable mining that genuinely cares about shared benefits for people and the environment in the Philippines.
"To date, the team has achieved one of the best safety records globally and represents how mining can contribute to skills development, job creation and livelihood opportunities for local communities. We are committed to rehire hundreds of workers and restart operations once the Financial or Technical Assistance Agreement (FTAA) is renewed – we are ready and waiting for that opportunity," Michael said.
In 2015 we acquired the Haile Gold Mine and continued its development. We poured the first gold from the modern Haile Gold Mine in January 2017 and commercial production commenced in October that year. In September 2020, we announced the updated Haile Technical Report which demonstrates long-term value and significant organic growth opportunity for the operation, including the expansion of open pit mining and a new underground opportunity.
The Waihi region has a history of discovery, development and successful production. When we acquired the Waihi Operation in 2015, we committed to extending the life of the mine and we were pleased to deliver on that commitment with the commencement of the Martha underground mine development in 2019. In July 2020 we released the Waihi District Study, a Preliminary Economic Assessment that identified significant and exciting opportunities to expand the existing operation at Waihi and the potential for a new underground mine at Wharekirauponga to the north.
Built by great people
Over the last 30 days we have also celebrated the people who have contributed to our success along the way.
From our Chief Development Officer, Mark Cadzow, who joined us as a metallurgist at Macraes in 1990 and has grown with our company; to Oliver Donato, who started his career as one of our scholars in the Philippines and, in 2019, was awarded as the Outstanding Pollution Control Officer of the Pollution Control Association of the Philippines.
From Colin Purcell and Lorrance Torkler, who have both worked at our Waihi Operation for over 30 years and have a deep understanding of the mine's operations and geology; to David Thomas, who has built a proud legacy and close community relationships at our Haile Gold Mine; and Ken Thomas who has contributed to our Macraes Operation for over 25 years after starting as one of the mine's first operators.
These are just a few of the stories of the incredible people who work, and have worked, at OceanaGold and you'll find many more stories on our people and careers blog.
 Looking ahead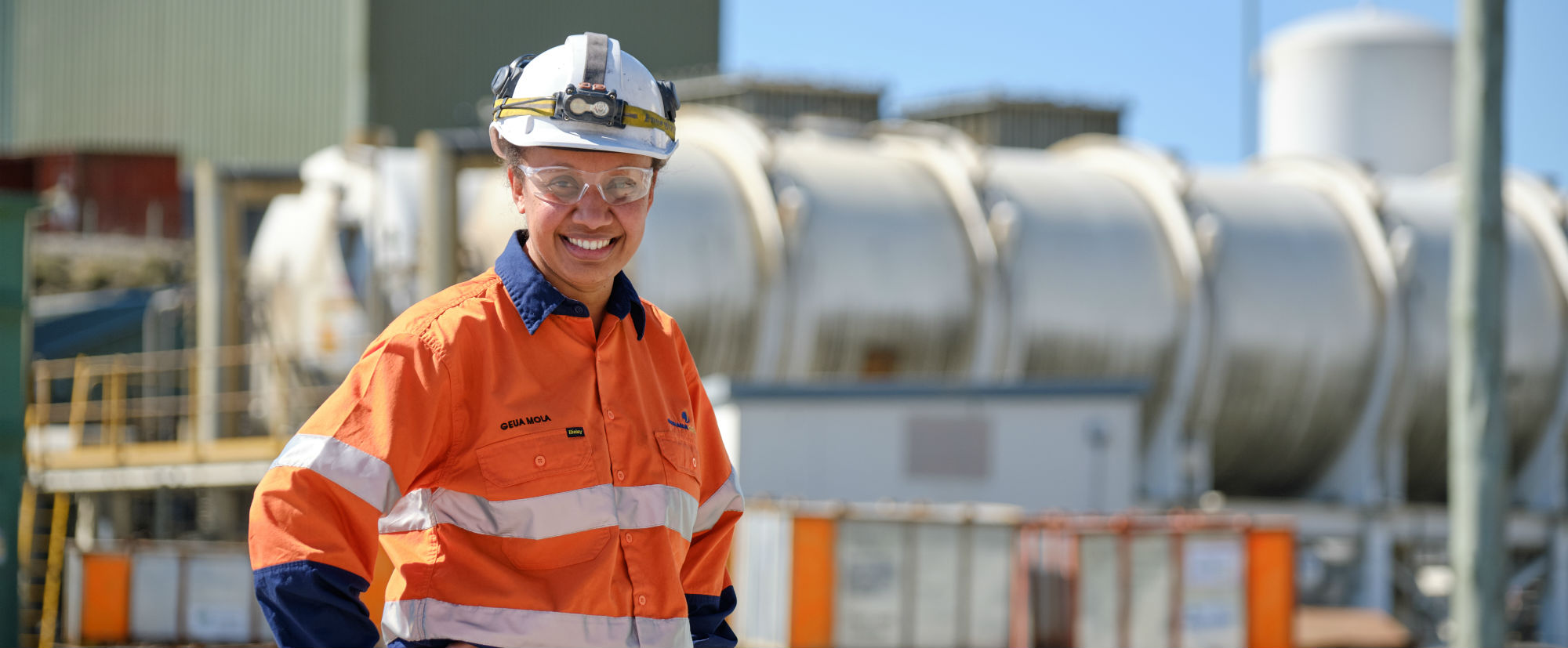 We're mining gold for a better future. While this year has had its challenges, we're a resilient and dynamic gold miner, trusted to deliver enduring value through innovation, performance and sustainable growth.
Driven by our values, we continue to explore new opportunities at each of our operations, with a focus on sustainability and contributing to the communities we work and live in.
In New Zealand, we are delivering best practice mine rehabilitation at our Reefton Restoration Project. Following progressive rehabilitation of the site throughout the life of the mine, we are undertaking innovative planting, capping and water treatment projects and are also focused on supporting a sustainable future for the town of Reefton.
Further south at the Macraes Operation we've extended the mine life at the operation and see many additional opportunities ahead. Development of a new underground project, the Golden Point Underground, and extensions to Deepdell Open Pit and Frasers Open Pit – will extend the mine life at the operation to 2028.
When talking about the Macraes Operation, General Manager, Matthew Hine, said: "From an initial mine life of seven years, our desire to always keep improving has seen us become an operation, and company, that's celebrated on the world stage. We know who we are, what we represent, how we want to treat each other and how we want to mine. With a commitment to always improve and a great leadership team, we have an exciting future ahead of us."
In the North Island of New Zealand at the Waihi Operation, the Martha Underground is on track for first production in the second quarter of 2021. We've commenced consultation and engagement around the Project Quattro and Wharekirauponga opportunities and continue our exploration and resource conversion program.
When talking about the exciting opportunities ahead of us at the Waihi Operation, Acting General Manager, Daniel Calderwood said: "We're in a very busy period of the mine's life. The best is yet to come, here at Waihi, and for OceanaGold. The team here at Waihi are excited for the future and to see Waihi continue to prosper as we develop our projects here, and to the north at Wharekirauponga."
Over the next two years we will employ an additional 200 people at the Haile Gold Mine in the United States as we continue to enhance the performance of this relatively young mine, expand our open pit operations and develop the Haile Underground Project in early to mid-2021.
When talking about what's next at our Haile Gold Mine, Executive General Manager, Jim Whittaker said: "It never gets old, watching the sun rise over this mine. Every day it's a reminder of the bright future and golden opportunity laying ahead, and below, for Haile Gold Mine. We're building on a long legacy of gold mining in the south, and it's an exciting time to be here."
We're proud to be celebrating 30 years of people and performance at OceanaGold and we look forward to the next 30 years. In 2021 we start a new chapter in the company's life, as we deliver our exciting organic growth opportunities, under our responsible mining framework, and what it means to work the OceanaGold way.