Responsible Mining Governance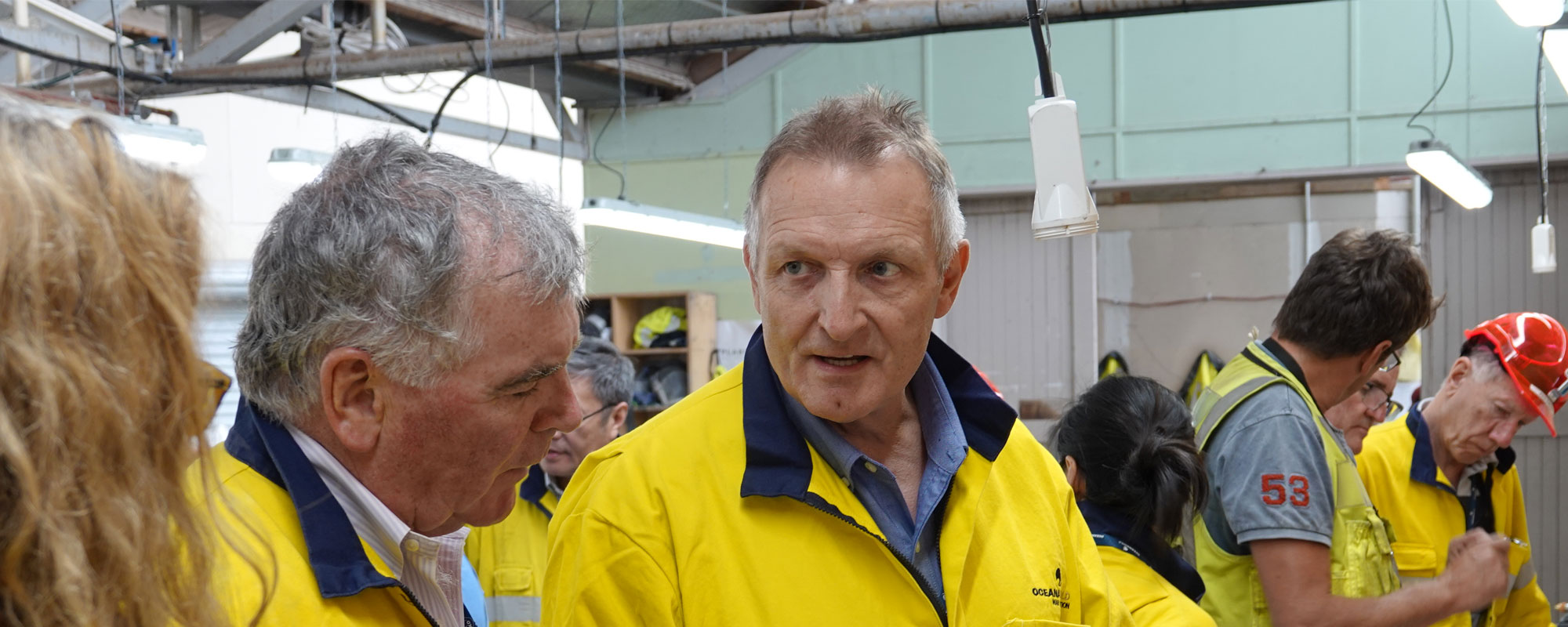 As a responsible miner, every decision and activity we undertake is guided by a framework that commits us to the highest standards of governance and ethics.
Our Responsible Mining Framework encompasses all aspects of the business, from economic impacts and opportunities, to health and safety, environment, people, host and adjacent communities, our investors, business partners, and society more broadly.
We are committed to responsible mining that leaves a positive legacy every day. This includes the way we develop and operate mines, where our impacts are managed, and how opportunities to enhance value are incorporated at the earliest stages of mine planning.
Click here to learn more about our responsible mining policies.
Committed to the Responsible Gold Mining Principles
Our purpose at OceanaGold is to leave a positive legacy every day. So responsible mining is fundamental to the way we do business, manage our impacts and, more broadly, contribute to society.
In 2019 the World Gold Council launched the Responsible Gold Mining Principles – 10 principles that set out clear expectations about what constitutes responsible gold mining across key environmental, social and governance issues in the gold mining sector.
Earning the right to operate long into the future means always enhancing our responsible performance and working closely with communities, governments and global organisations. As members of the World Gold Council and with our CEO on the World Gold Council Board, we are among the world's most forward-thinking gold mining companies that are defining the future of our industry.
OceanaGold takes its role as a responsible gold producer seriously. It has committed to implementing the Responsible Gold Mining Principles at all mining and processing operations over which OceanaGold has direct control by the end of 2022. This is consistent with the reporting boundaries that we publicly disclose in our annual sustainability report. In implementing these principles, we will
develop and implement policies, systems, processes and controls to ensure we conform with the principles
publicly report information that helps external stakeholders understand how our conformance with the principles is achieved
report information about any non-conformance to the principles and the steps we will take to remedy the situation
secure independent assurance over the process to ensure the accuracy of the reports and compliance with the principles across OceanaGold.
In September 2020 we received independent external assurance that confirms our progress toward full compliance by 2022. The assurance required us to demonstrate an internal assessment against the RGMPs and work plans to identify how we will continue to reach full compliance. More information about our progress against the RGMPs is included in our annual Sustainability Report.