Mining has once again been identified as New Zealand's most productive industry in terms of GDP (gross domestic product) per filled job.
Based on data from economic consulting and forecasting company, Infometrics, the Mining industry in New Zealand delivered over $490,000 of GDP per filled job in the year to March 2023. Currently there are just over 2,000 full time mining jobs in New Zealand.
Regionally, the mining industry was the single largest contributor to GDP, as it has been for 17 of the last 22 years, in the Hauraki District, where OceanaGold operates the Waihi Operation with 350 employees.
In the Hauraki District, at a value of $640,000 of GDP per filled job in the year to March 2023, mining was almost double that of the second highest productive industry.
As the largest mining operation in the area, OceanaGold takes its health, safety, environmental, social and community obligations seriously and has enormous pride in its investment in people and performance.
New Zealand General Manager Corporate and Legal Affairs, Alison Paul, said with over 30 years of operating in New Zealand, OceanaGold takes a long-term view.
"We believe in applying responsible mining practices to our operations as well as having meaningful relationships with the communities in which we operate," Alison said.
"For example, last year the Company committed to reduce carbon emissions per ounce of gold produced by 30% by 2030 in support of their goal of net zero operational greenhouse gas emissions by 2050," she said.
The productivity data shows mining has been the most productive industry in New Zealand since 2008, with the Waihi Operation contributing over $127 million dollars in total expenditure (excluding payroll) to the New Zealand economy in 2022 alone.
Opportunities for employees in mining are rewarding as well, with the average salary at the Waihi Operation above $100,000 per annum, well above the national average.
"This economic contribution to New Zealand is the product of years of investment, robust processes, strong relationships with our external stakeholders and most importantly the attitude and dedication of our highly experienced people. We could not be prouder," Alison said.
OceanaGold directly employs approximately 1,000 people across its Waihi and Macraes Operations in New Zealand.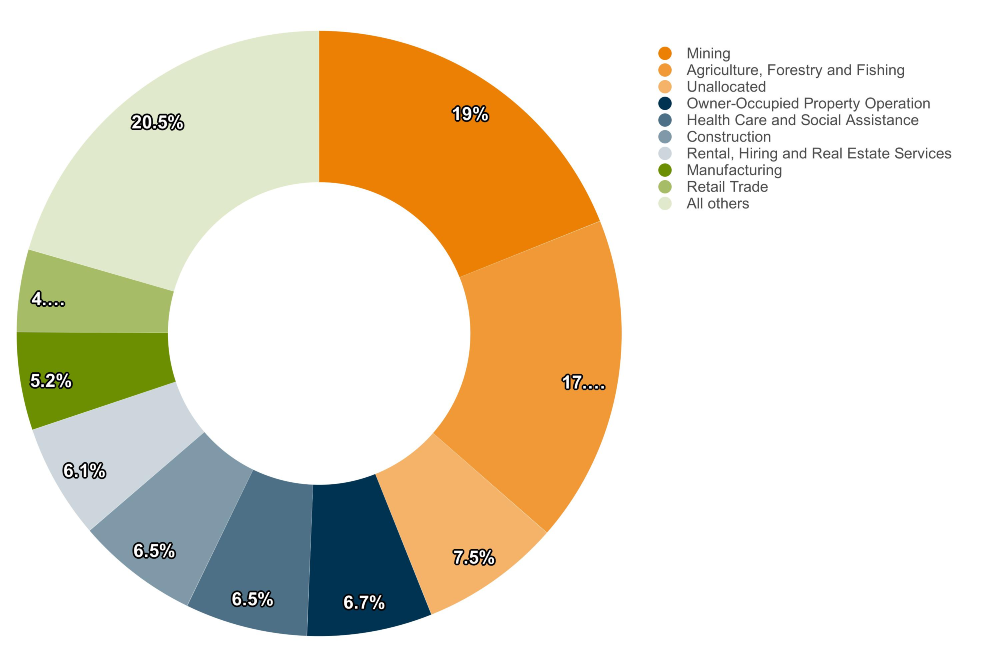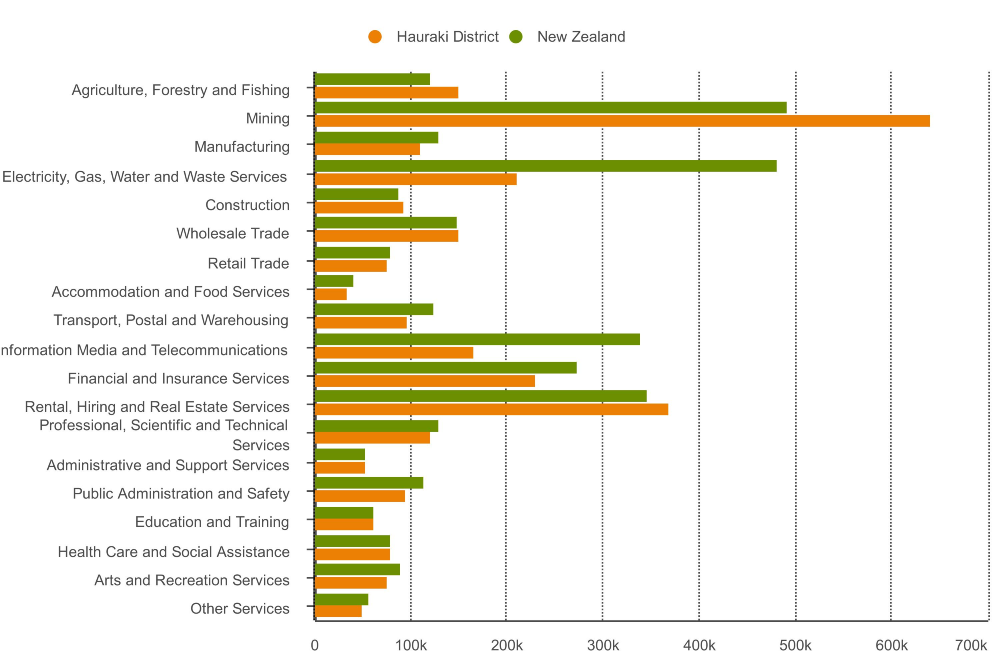 *Infometrics data for the Hauraki District, available at https://ecoprofile.infometrics.co.nz/hauraki%2bdistrict/Productivity/IndustryProductivity