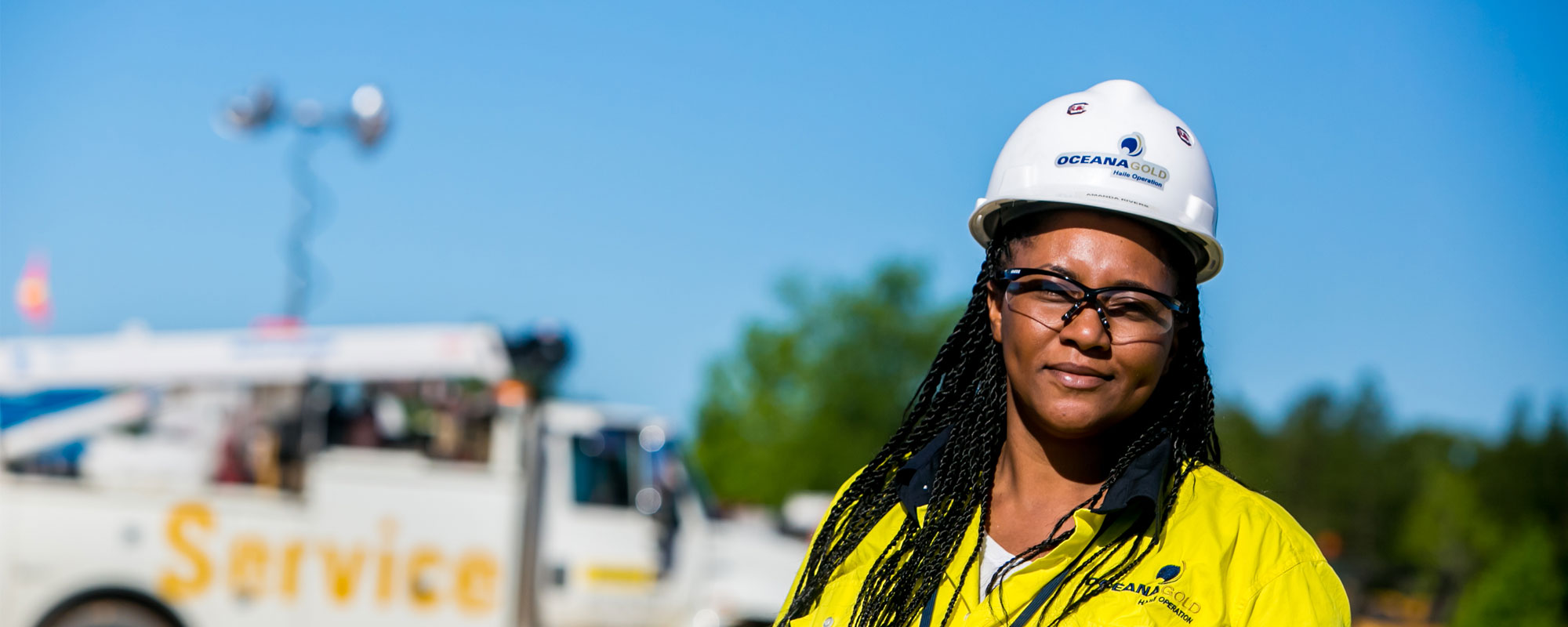 OceanaGold operates the expanding Haile Gold Mine in South Carolina and is actively exploring the region for new opportunities.
OceanaGold purchased the Haile Gold Mine from Romarco Minerals in late 2015. Since then, we have mined in four open pits, constructed a world-class CIL/flotation/ultra-fine grind process circuit, and expanded the surface infrastructure.
Key exploration outcomes include positive drill results to drive pit expansions, announcing an underground reserve of 438,000 ounces of gold in 2017 for the Horseshoe Project and an underground resource of 596,000 ounces of gold in March 2020 for the nearby Palomino deposit.
The permitting process is underway for mining at the Horseshoe Underground, scheduled to start in 2022. New technologies continue to drive increased value from our Haile assets, including optimization studies for mine schedules, mining methods, process recoveries, and equipment selection.
Infill and extensional drilling of over 180,000 meters from 2016 to 2019 targeted low-cost reserve growth areas in and around the Horseshoe, Ledbetter, Snake, Red Hill, Mill Zone, and Haile deposits and resource optimization drilling continues in 2020 and 2021.
Haile's geological studies have revealed important structural and lithological controls of gold mineralization that drive target generation and growth strategies. Greenfields Exploration targets in the Carolinas continue to identify further growth opportunities.
About the Haile Gold Mine
The Haile Gold Mine is a historic mine in the town of Kershaw, South Carolina. The first gold discovery on the site in 1827 established a rich history of producing significant gold quantities in this region. Under the stewardship of OceanaGold, Haile has become the largest gold mine on the east coast of America.
We poured the first gold from the modern Haile Gold Mine in January 2017, and commercial production commenced in October that year. 2019 was a year of expansion with investments to streamline the processing facility and enhancing gold recovery. A new open-pit mining fleet was also approved and mobilized for operation, increasing our fleet size to 25. In 2021, Haile expects to produce between 150,000 and 170,000 ounces of gold.
Exploration continues to identify new resource targets and growth to a concurrent underground mine operation is in the final stages of engineering and permitting approval.
Haile is a world-class, state-of-the-art example of modern mining and a prime example of a long-life mining asset. Our commitment to protecting the health and safety of our personnel and the environment is unwavering, and we continue to develop strong relationships with the community and government.
Quick facts
Type
Open Pit
2020 production
137,413 oz gold
2021 production guidance
150,000 – 170,000 oz gold
Proven and Probable Reserves
2.84 Moz
Measured and indicated resources
3.18 Moz
Inferred resources
1.11 Moz
Estimated mine life
~12 years
Total investment to date (since 2007)
Approximately $1 Billion
Total owned property
12,500 acres
For more information, visit the Haile website.
Economic impact
We are proud of our economic impact on Kershaw, Lancaster County, and the state of South Carolina. More importantly, we are thankful for the relationships we enjoy within our community, and we look forward to our continued partnership for many years to come.
In 2018, The University of South Carolina's Darla Moore School of Business conducted a socio-economic impact study at Haile, which reported:
Annual tax revenue generated to the state: US$6.4 million
Annual economic impact to Lancaster County: US$87 million
Annual economic impact to South Carolina: US$191 million
State-wide economic impact projected through 2032: US$3.7 billion
Our community
The Haile Gold Mine is located three miles from downtown Kershaw (pop. 1,800) in Lancaster County, South Carolina. Other neighboring towns representing Haile's community interests are Lancaster, Indian Land, Beaufort, Pageland, Camden, and several other smaller towns.
Haile supports our local communities through employment and the purchase of goods and services. The community is the catalyst for our success, and we maintain a sound and mutually beneficial relationship through active engagement and participation in community initiatives.
We truly value and appreciate the relationships we've established and are committed to our community as we continue to grow this world-class project, operating at the highest level of technical and environmental integrity, and focusing on sustainability.
An employment destination with real growth potential.
Our people and culture play a critical role in our success. Their values, talent, aspirations, and diversity advance our knowledge, operational frameworks, and achievements to position us as leaders in our industry.
We employ mining talent worldwide to operate our world-class assets supported by professional services to assist performance and growth. People who aspire to work in a constructive culture focused on collaborative achievement and encouragement thrive at OceanaGold's Haile Gold Mine.
We hope you'll take some time to explore how we deliver vital minerals safely and responsibly for our employees, communities, and stakeholders.
Some key employment statistics include:
Payroll for October 2007 through December 2019: over US$220 million
Current Number of Direct Jobs (not including contractors): 480
Local Community Employment: 83%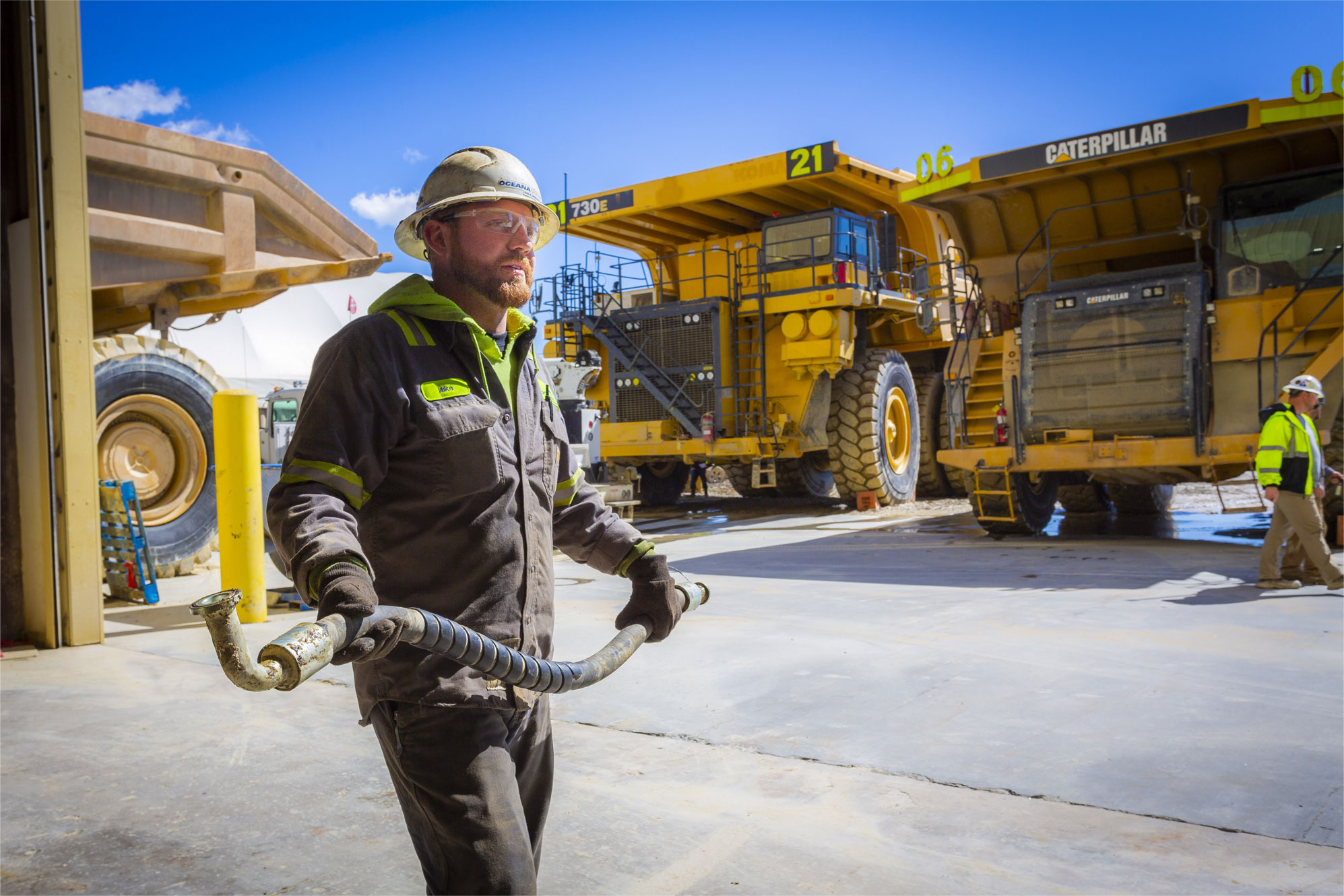 Environmental management
Haile is committed to reducing our environmental footprint through continuous improvement in environmental performance. Some of our key environmental activities include:
The placement of more than 5,000 acres of ecologically and culturally sensitive land, with over 1,500 acres of wetlands, into perpetual preservation
Maintaining a reclamation bond with the state of South Carolina to ensure completion of all concurrent and post-mine life reclamation and closure procedures according to the reclamation and closure plan
The establishment of an endowment with the U.S. Fish and Wildlife Service (USFWS) and the South Carolina Department of Natural Resources for wetland/stream restoration and the propagation of an endangered species (Carolina Heelsplitter Mussel) in the neighboring Flat Creek Water Shed through wetland and stream mitigation. These mussels are one of the rarest animals on the planet with less than 200 existing at the start of this project.