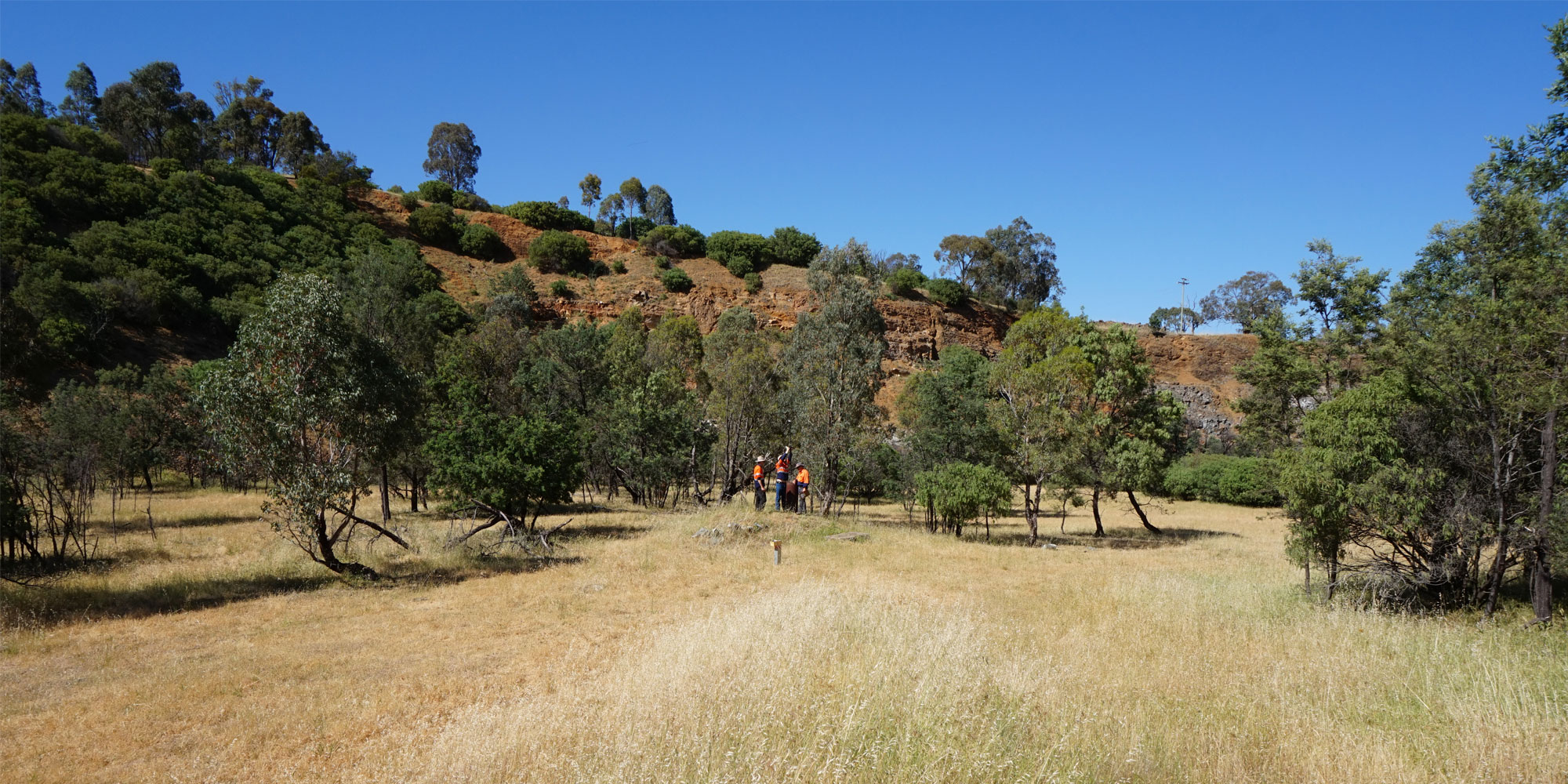 The Junction Reefs Mine is located 270 kilometres west of Sydney in the Central Tablelands of New South Wales in Australia. The mine is located on undulating, cleared grazing land in a cereal cropping, vineyards, and sheep and cattle grazing region. The site is bisected by the Belubula River with spectacular steep sided rocky ravines.
We acquired the closed and rehabilitated site in 2006 through our acquisition of Climax Mining.
More information about the history of Junction Reefs is available here.