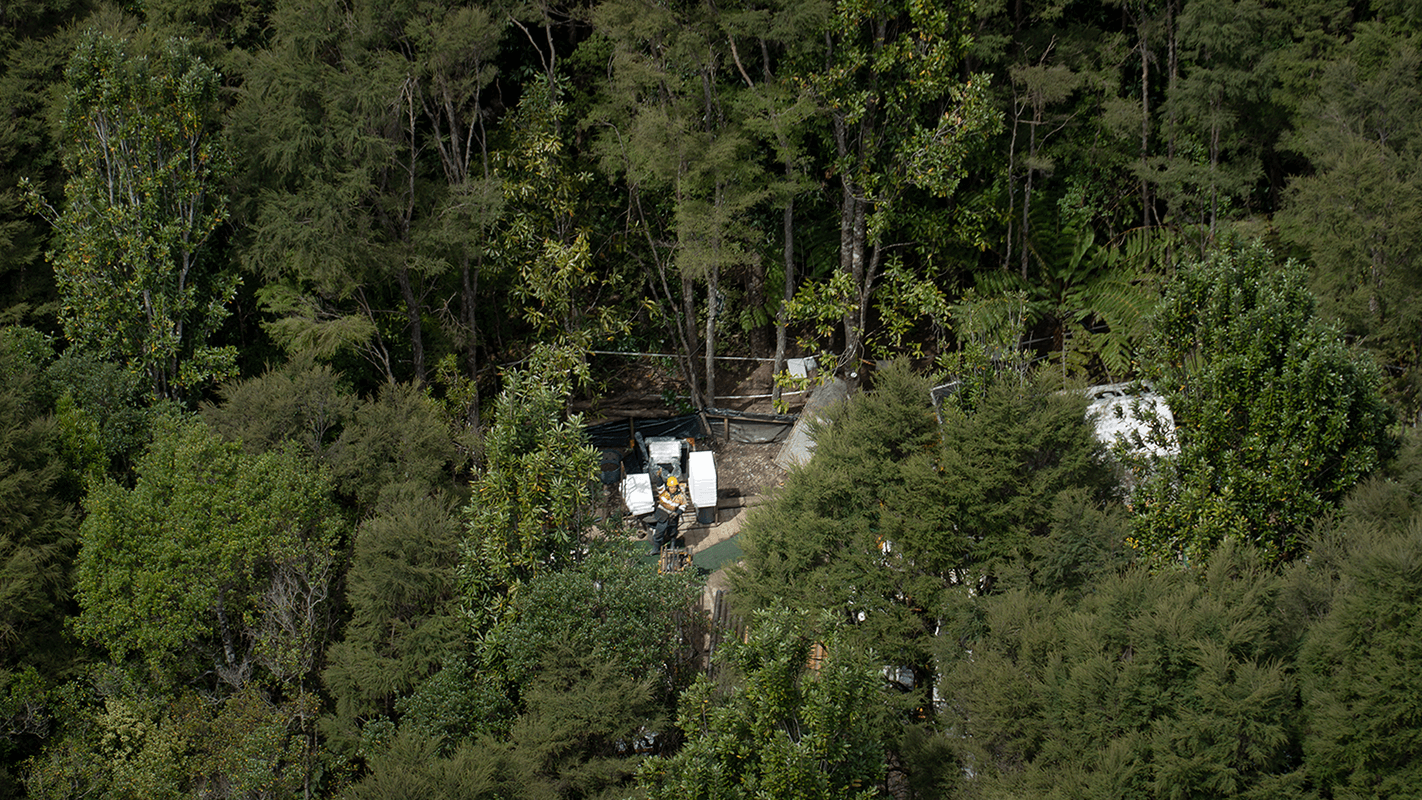 OceanaGold purchased the Newmont/Glass Earth interest at Wharekirauponga – located in the Coromandel Forest Park on the southern Coromandel Peninsula – in 2016, incorporating it into our Waihi operations and ongoing exploration program in the Hauraki region.
We have since undertaken geological mapping, geochemical sampling, resistivity surveying and exploration drilling, and in February 2019 announced an initial resource deposit.
We have received a mining permit to continue evaluating and engaging on what a potential underground mine might entail. This means we have the right to extract the minerals underground (which belong to the government). However, a mining permit doesn't mean we can mine. Any mining activity is controlled by the Resource Management Act, and any application for consents for new mining on this scale would be made in consultation with the public.
We recognise the significance and sensitivity of Wharekirauponga land and its ecology, which is an important recreational area for walkers and campers and home to the critically endangered native Archey's Frogs. That's why any potential mining operation we may undertake in the future would only be underground – not at the surface level.
We believe we could mine the resource sensitively and respectfully using proven underground methods. And although we have tested enough rock to be confident that the gold discovered at the site could support a mine, we still need to undertake significant, detailed studies before we apply for resource consents.
These studies will include the development of a proposed underground mine design, potential access routes to the existing Waihi processing and tailings storage facilities and detailed investigations and consultation to understand cultural, social and environmental values.
We will carry out environmental baseline studies to better understand the environment and how we can best avoid, remedy and mitigate effects and seek in-depth collaboration with iwi and other stakeholders.
Underground mining would only occur if it can be undertaken in a way that safeguards the cultural, social, recreational and environmental values of Wharekirauponga. As part of our ongoing investigations and management, we will investigate and consider opportunities to further enhance the area.
We expect that measures to improve future outcomes for biodiversity, such as the Archey's Frogs, will be integral to the project, when we come to propose a final mine design for consultation.
Any mining operation at Wharekirauponga would have minimal surface structures that will be removed, and the area completely rehabilitated once mining is completed. The location of the orebody at Wharekirauponga, close to Waihi, means that we can use existing infrastructure such as the processing plant, water treatment plant and tailings storage facilities. The rock containing gold would be transported to Waihi for processing.
This project would extend the current 350 mining jobs and socioeconomic benefits to Waihi, the region and New Zealand.
Learn more about Wharekirauponga
Conceptual animation of an underground mine