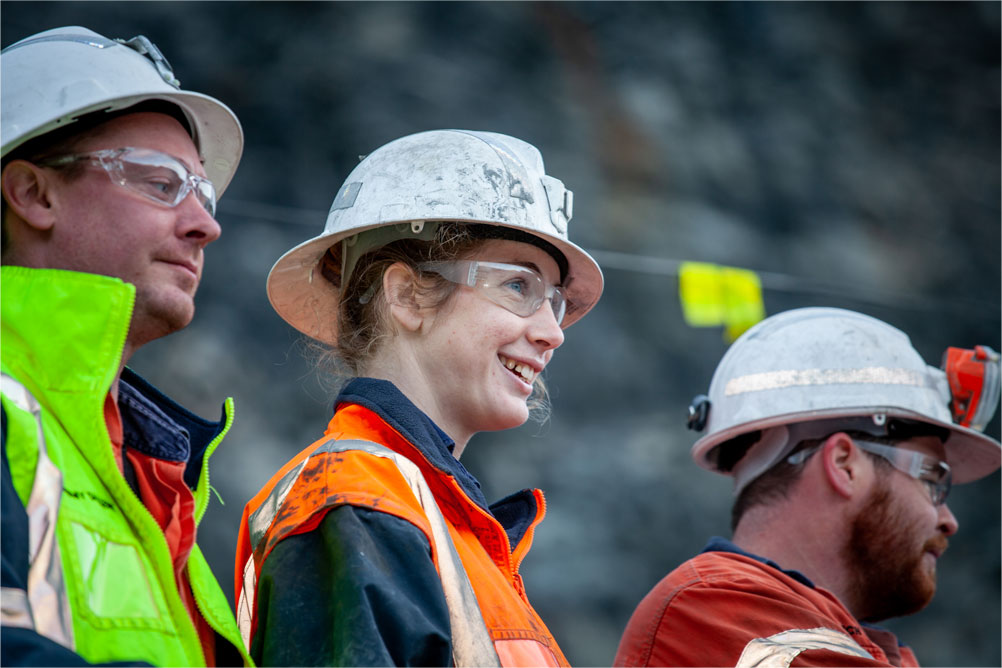 A BALANCED WORKFORCE
We aspire to be as diverse as the communities in which we live and work. Each day, we strive to ensure that every person feels valued, included and is able to perform at their peak. Our decisions and performance improve when everyone brings their unique self to work, when we bring out the best in each other, when every talent is used, and every voice is heard.
At OceanaGold we aren't just different to other employers – we aspire to be a leader in having a balanced workforce and providing a safe destination for employees who want to work in a constructive environment where people and outcomes matter.
Graduate and Entry Level Programs
OceanaGold offers graduate and entry level programs within our various business units. Each year, we embark on graduate programs and polytechnic skills programs to support our operations and help build careers for new employees. We also work with selected tertiary institutions and are continuously developing local partnerships to support our communities and uphold our balanced workforce philosophy.
Mature and Experienced Employees
There are opportunities across every area of our organisation for professionals who are ready to develop their skills and contribute their prior experience as we deliver on our strategy. Whether it's operations, engineering, geoscience, maintenance or commercial and business services, we're looking for people with relevant experience and fresh insight, who can adapt to the way we work and contribute to making it better. We offer individual development opportunities and provide the projects, responsibility and support people need to achieve their maximum potential.
Our Diverse workforce
At OceanaGold, we support women in mining and we don't lag the industry in numbers. In fact, we beat the industry when it comes to women in leadership roles. Our stereotype isn't based on a difference in gender. Our stereotype is driven by our culture and meritocracy, where constructive people who perform and who live our values will excel.
Our Code of Business Conduct is firm on anti-discriminatory and harassing behaviour, and our Employment and Diversity Policy promotes fair treatment. We report our progress on diversity and our Executive Vice President – Chief Officer People and Culture leads our Diversity Committee.
Join us!
Check out our operations
Read our employee stories
Check out our latest opportunities