Coronavirus (COVID-19) Update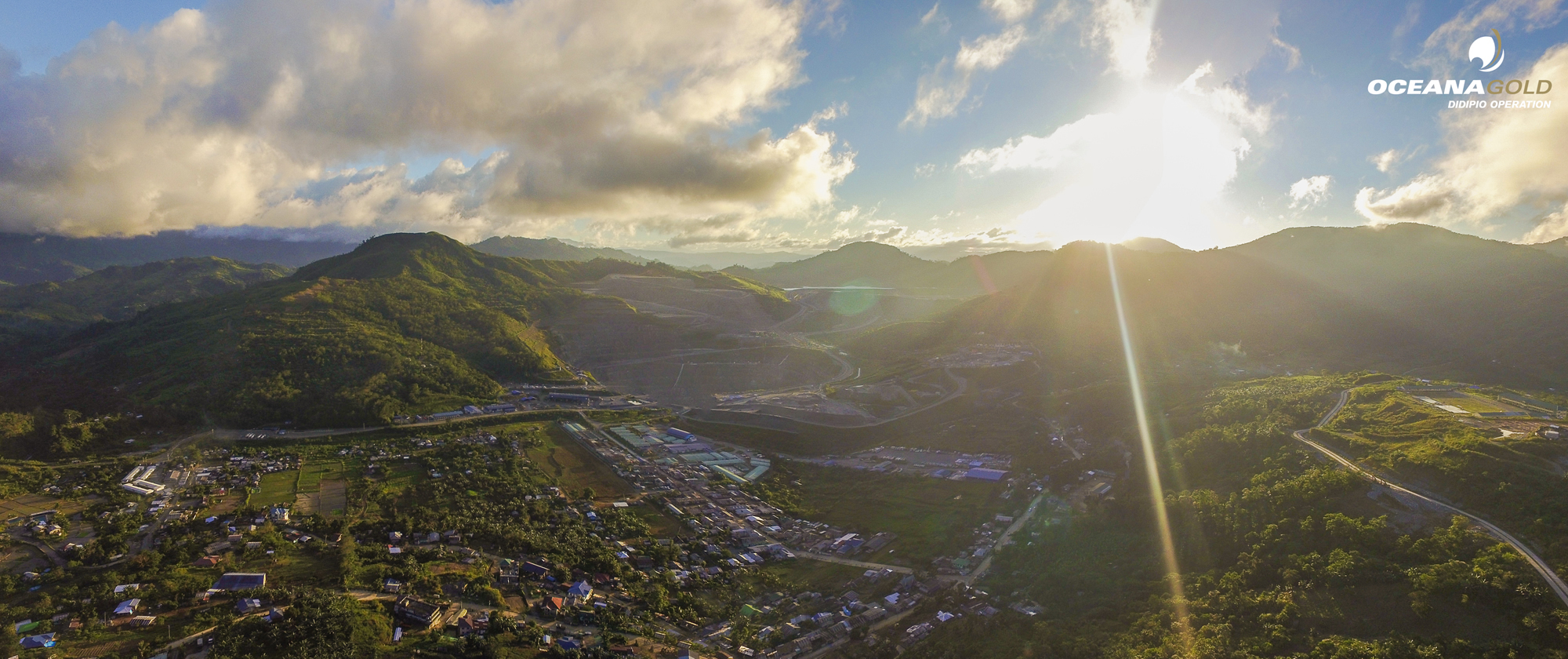 31 August 2020 update
We are taking the necessary precautions to minimise and prevent the spread of COVID-19 for the wellbeing of our global team, operations and the communities in which we work and live.
We have had 19 confirmed cases of COVID-19 in our workforce at our Haile Gold Mine in South Carolina, USA, and three confirmed cases of COVID-19 in our workforce at our Didipio Mine in the Philippines. Each operation responded immediately in line with strict company and regulatory protocols.
In line with our strict COVID-19 protocols anyone with symptoms or who is feeling unwell is required to self-isolate.
There have be no confirmed cases of COVID-19 at our Waihi and Macraes Operations in New Zealand.
We remain vigilant in our hygiene and physical distancing protocols to ensure our operations are always a safe place to work.
In alignment with our commitment to be a responsible employer and partner, we subscribe to the advice of the World Health Organisation and the Governments and regulatory agencies of each country we work in. Our focus is prevention, preparedness, response and recovery for all our workplace and community activities.
Our response measures fall into three key areas:
Minimise the risk of employee exposure.
Well informed workforce that can self-manage to reduce exposure risks to themselves and their families.
Development of specific and stringent operational continuity plans that reflect the local reality in each jurisdiction.
Management for the potential impact of COVID-19 requires a fluid and adaptable approach that reflects the local reality. We are in regular communication with the regulatory agencies in each operational jurisdiction and are consistently reviewing industry best practice to assess opportunities to reduce our exposure to the virus.
OceanaGold's corporate offices
Corporate office-based employees who are able to work remotely continue to do so in line with government requirements. In some cases where jurisdictional restrictions are easing we have made temporary hygiene and physical distancing practices more permanent to ensure a safe working environment for employees to return to.
Across the Company we've suspended all international travel and any non-essential domestic travel. Any attendance at events must observe government advice about the size of meetings or other gatherings. All our programs of work continue.
Our operations
Across our operational locations there are varying risks and responses associated with COVID-19. Each operational management team has developed a Trigger Action Response Plan (TARP) that includes more detailed response planning, including the key pandemic risks for that location, its potential impacts and our response for operations, resources, reputation and financial health.
Waihi and Macraes Operations and the Reefton Restoration Project in New Zealand
New Zealand has a four-level alert system with a focus on reducing the risk of community transmission.
New Zealand is currently on alert level two. Under alert level two people are required to maintain a physical distance of 2 metres when outside their home, otherwise wear a face mask where possible and stay home if unwell. Public gatherings are limited to 100 people.
Each site in New Zealand is operating under their Trigger Action Response Plan (TARP) and in line with all required precautionary measures.
At the Waihi Operation in the North Island of New Zealand the workforce is on site with Martha underground development and regional exploration activities underway.
At the Macraes Operation in the South Island of New Zealand the full workforce is on site and mining and processing continue at full capacity.
The Reefton Restoration Project in the South Island of New Zealand is continuing closure and rehabilitation activity, including stockpile re-shaping and wetland development.
For official advice around the management of COVID-19 in New Zealand, visit the New Zealand Ministry of Health website.
Didipio Mine, Philippines
Operations at Didipio were temporarily suspended in October 2019 and remain suspended. Interim managerial appointments are in place and operational readiness, environmental safeguards and emergency medical support continue.
In Metro Manila and Region Two, where our Didipio Mine is located, the response level is General Community Quarantine. Under Modified General Community Quarantine requirements. These strict health protocols and standards include physical distancing, wearing facemasks, a daily health symptom check, temperature checking and a disinfection process for all goods and vehicles entering the site.
Any employees who have COVID-19 symptoms are required to quarantine and are closely monitored by the occupational health team.
To support and maintain the Didipio Mine we are maintaining a workforce of essential personnel only. As an enhanced precautionary measure, employees returning to work from areas outside the host provinces of Nueva Vizcaya and Quirino are required to undergo rapid testing on arrival at the mine. They are also required to stay inside the mine compound to avoid any potential for community transmission.
Hygiene practices and social distancing precautions are being strictly observed and our occupational health team is supporting our employees at the operation and within the host community.
For official advice around the management of COVID-19 in the Philippines, visit the Philippines Department of Health website.
Haile Gold Mine, USA
The Haile Gold Mine, located in Kershaw County, South Carolina, is operating in line with strict protocols and controls under the State Guidelines.
The mine is currently operating at full capacity and the safety and wellbeing of our employees is a priority – particularly as we navigate this rapidly evolving and uncertain territory.
Since the commencement of the pandemic the mine has managed a small number of confirmed cases of COVID-19 and in line with our protocols, any employees displaying symptoms or feeling unwell must self-quarantine.
All employees and contractors entering site undergo a temperature check and visual screening and we have temporarily restricted any non-essential visitors from travelling to the site.
Physical distancing is strictly observed, face masks are being utilised and equipment and facilities are regularly cleaned and disinfected during and between shifts. Wherever possible employee communication, including meetings, are being conducted via videoconference, phone and email.
Management continually reviews employee expectations and operational procedures to maintain a safe and COVID-19-free environment, while ensuring operational and business continuity.
For official advice around the management of COVID-19 in the United States of America, visit the USA Centres for Disease Control and Prevention website. For official advice around the management of COVID-19 in South Carolina, visit the South Carolina Department of Health and Environmental Control website.
Our People
The health, safety and wellbeing of our workforce is our priority.
We understand there is a lot of uncertainty and there is no way to predict how long our company will be impacted.
Across the company our Health and Safety and People and Culture departments are working with management teams to support employees.
We swiftly made adjustments to working from home, are accessing Government programs where available, facilitated online learning opportunities and have deployed various communication channels.
We continue to monitor impacts to employees and their personal wellbeing and navigate the challenges confronted by government-mandated workplace suspensions.
Working with our business partners
Across the company we're working with our business partners, including contractors, suppliers, banks and customers to keep them up to date with our planning and operational status, including the precautions we're implementing across our sites.
We're also asking our business partners to ensure their contingency plans are in place to manage their employees and work with their OceanaGold contractor representative to implement the standard practices to protect worker health.
As part of our business continuity planning operations have looked at their supply chain and pre-ordered the consumables required to secure our supply for the at least the next three to four months.
Our production and supply of product to our customers has not been impacted at this time.
Any business partners who would like more information can reach out to their primary business contact for more information at any time.