Historic Callery's Battery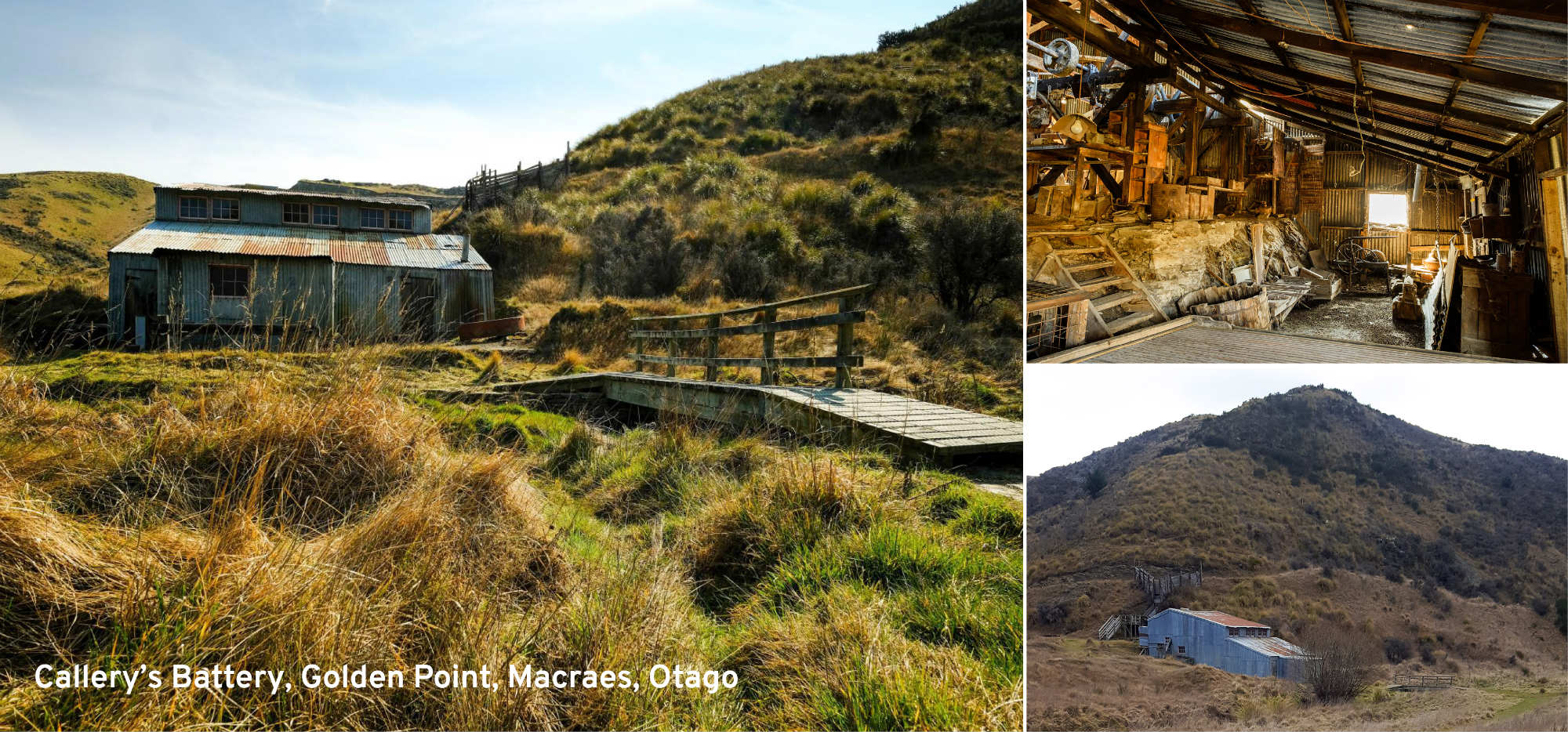 In May 2020 Callery's Battery at the Macraes Operation was listed as a Category One historical place on the New Zealand Heritage List. The landmark is New Zealand's best surviving example of a working stamper battery on its original site.
Callery's Battery is located within Golden Point Historic Reserve at Macraes Operation. Golden Point is one of the largest historic underground gold mines in Otago, in terms of the area worked.
When operating in the early twentieth century, the battery processed both gold and scheelite and is an outstanding example of a small-scale stamp battery in near original working condition.
The battery not only shows how a stamp battery was set up to run, with its stamps, drive train and power source all intact, but it also shows how all of the smaller elements in a battery, such as workshops, electrical plant and the forge, were arranged.
The site is accessible to the public and provides the opportunity to learn about the history of mining technologies and the lives of miners in isolated goldfields.
Find out more about Callery's Battery on the Heritage New Zealand website at https://bit.ly/36eZVA7