Opening up opportunities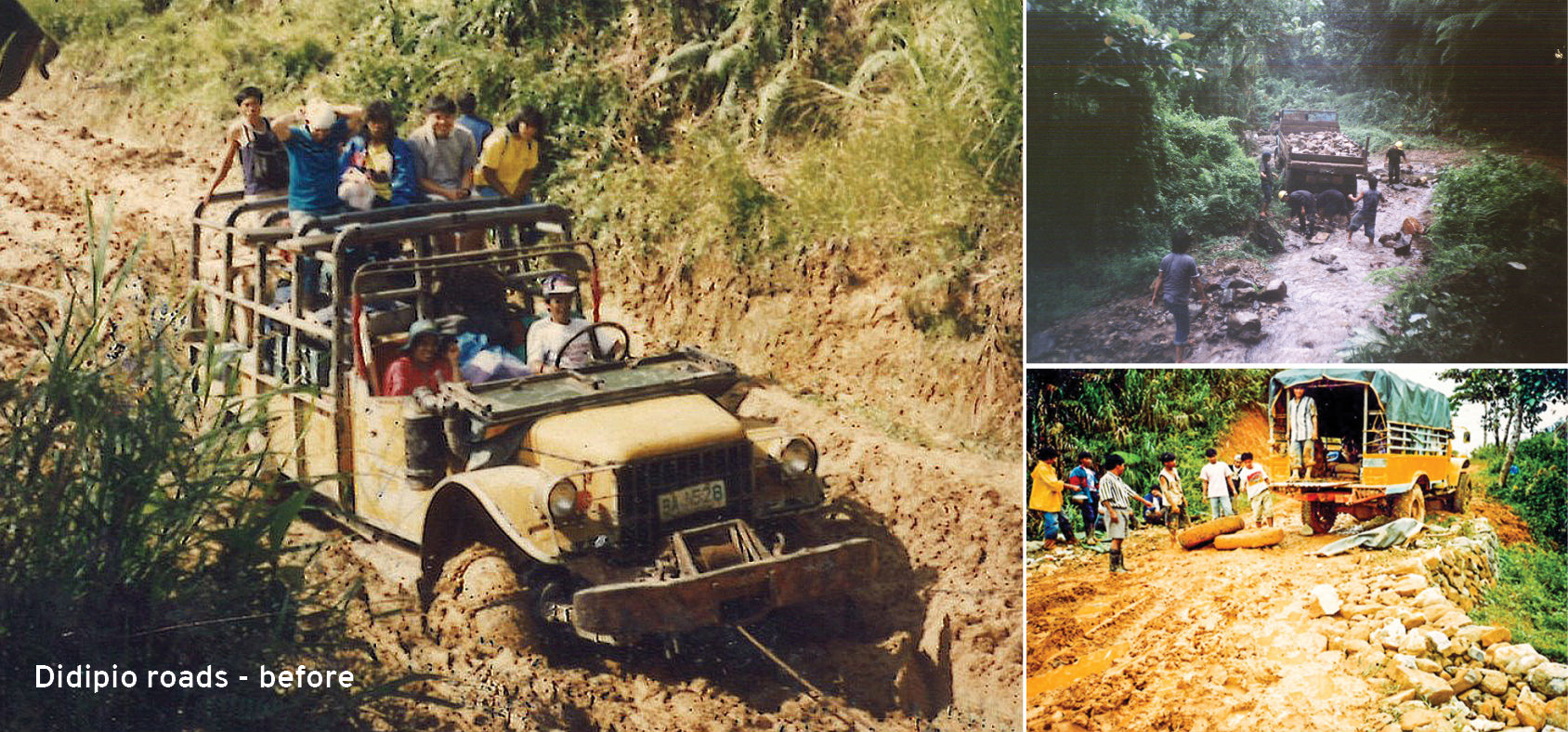 The mineral-rich upland community of Didipio is located across the provinces of Nueva Vizcaya and Quirino. Established in 1969, it started out as a logging, farming and gold-panning community with only a handful of Indigenous People who originated from Ifugao.
Before the Didipio Mine was developed, Didipio was accessible by foot with only a muddy logging road connecting the community to the nearest town. Residents had to walk for a day to purchase their basic needs at the nearest store and to access the nearest health facility. Students also had to walk for a day to attend school in the nearby village. The  farmers in and around Didipio used to travel up to three days, on sometimes un-passable roads, to get their produce to markets in the towns of Bambang, Bayombong and Solano in Nueva Vizcaya and the town of Cabarroguis in Quirino.
The construction of concrete roads opened up the opportunity for residents to have better access to commercial centres, educational and health facilities and for more farmers to transport their goods easily.
Find out more about our Didipio Mine at https://oceanagold.com/operation/didipo-mine/