Modern Globe Progress on the West Coast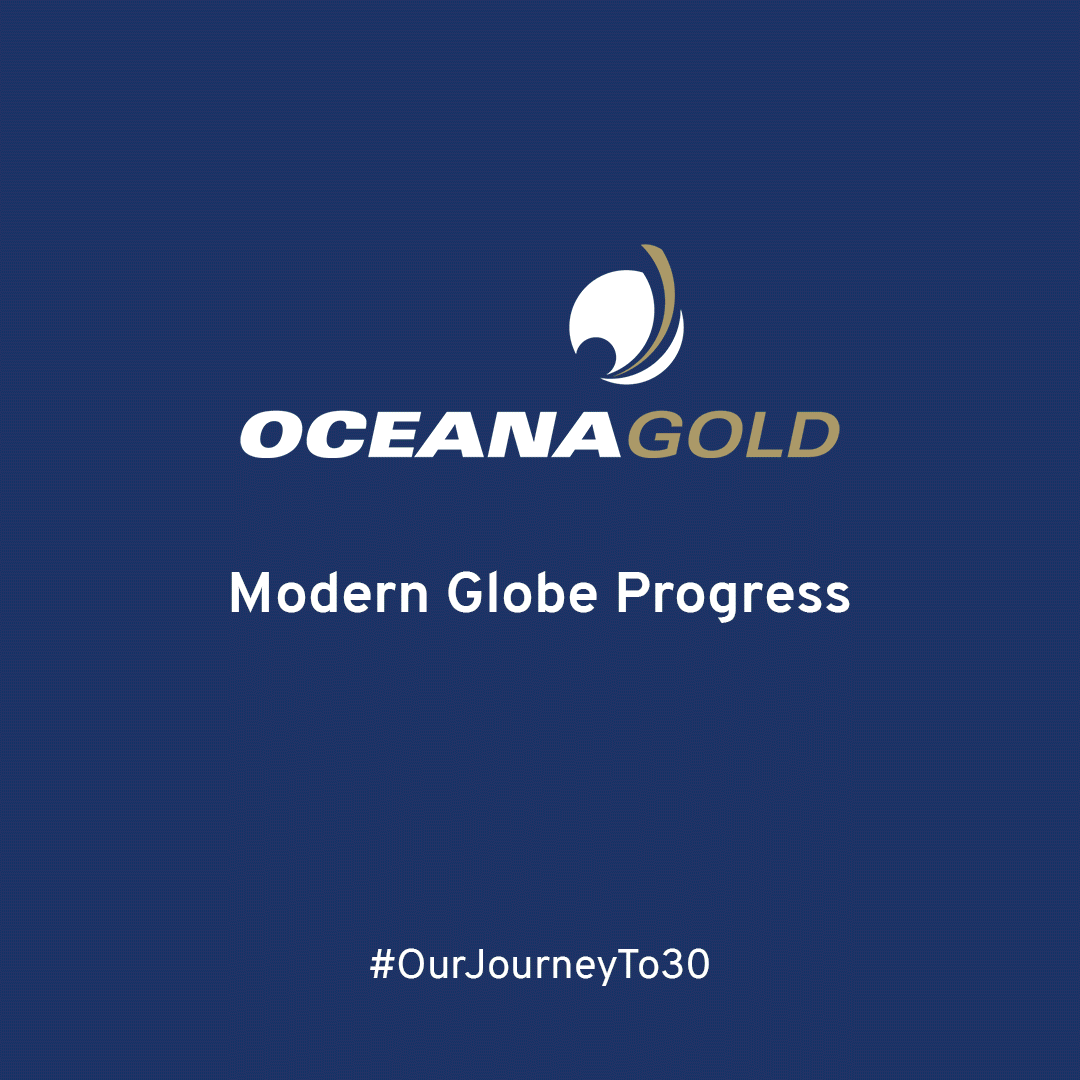 Macraes Mining Company Ltd. acquired the Reefton Goldfield in the South Island of New Zealand from CRA in 1991.
The modern Globe Progress Mine seven kilometres southeast of Reefton on the West Coast of New Zealand's South Island opened in 2006, with ore processing underway in 2007.
In the open pit, rock was drilled and blasted to retrieve gold-bearing ore. Trucks then hauled the gold-bearing ore to the processing plant. The mining fleet moved over one million tonnes of rock each month. At the plant the ore was crushed and mixed with water to form a slurry.
The addition of chemicals and further treatment produced a gold-bearing concentrate. This concentrate was railed over 600 kilometres through the Southern Alps to Palmerston. From here it was trucked to OceanaGold's Macraes Operation for final processing. Bars of gold from the new Globe Progress were 93-94% pure gold.
During each year of its operation the mine produced around 70-80,000 ounces of gold. Just over 610,000 ounces of gold was mined from the open pit operation mine between 2007 and 2016.
Now known as the Reefton Restoration Project, the site is a leading-practice mine closure and rehabilitation project. Central to the project is the re-establishment of vital ecosystems in the new post-mining landscape.
Find out more about the history of the Globe Progress Mine, and its transition to become a world class closure project https://oceanagold.com/operation/closure/reefton-restoration-project/